Have you been released by a professional football club?
In line with the Elite Player Performance Pathway the deadline for professional clubs to make final decisions on U16s players is looming. If you are considering other options then FC Halifax Town are holding an invitational open evening and training sessions for selected youngsters.
Invitational open evenings are by application only. If you would be interested in finding out further information contact Steve Nichol at stevenichol@fchalifaxtown.com.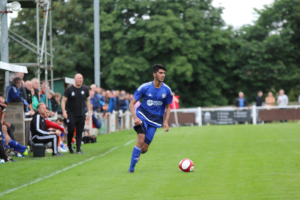 The open evening will provide the opportunity to find out further information about our youth team scholarship, ask questions, meet staff and see our facilities.  It does not require any longer term commitment but will provide you with the information needed to make an informed decision in relation to your football and academic future.
Successful players will be given a two-year scholarship with FC Halifax Town and will combine studying towards a BTEC Sport qualification with full time professional football training. Specifically for players aged 16 to 19 years the programme includes:
Technical/tactical training: 8-10 hours of weekly training delivered by a team of 4 coaches all qualified to UEFA B or above.
Strength & conditioning: 4 hours of weekly training aimed at developing specific aspects of player movement and physical performance.
Speed training: A weekly bespoke speed session.
Competition: Participation in the FA Youth Cup and the National League Youth Alliance.
Facilities, medical support and staffing: We operate in a professional environment with excellent facilities and highly qualified staff dedicated to giving scholars every chance to succeed.
Education: 12 hours of theoretical study following the BTEC Sport qualification.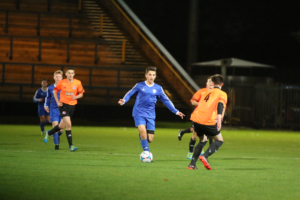 There are many benefits and pathways leading on from success on our programme. Our ultimate ambition is to create a programme that will give young players the best possible chance of progressing towards our first team. In addition, the education pathway offers a fully recognised qualification for UCAS applications and gives an insight into the football and sports industry providing the opportunity to enhance skills and career potential.
As a club we have growing reputation for developing talented players and assisting their progress into the Premier League and Football League with players such as Jamie Vardy (Leicester City), Lee Gregory (Millwall) and, more recently, Marc Roberts (Birmingham City) and Shaun Tuton (Barnsley).  The success of our own youth programme has been emphasised when a number of youth team players were offered first year professional contracts with the senior squad and excellent progress in the FA Youth Cup.
Should you require any further information please contact myself on 07572 154 200 or stevenichol@fchalifaxtown.com.
*Please note FC Halifax Town will also be holding non-invitational open evenings and open trials in 2018.
Read more posts by FC Halifax Town