FC Halifax Town's Liam McAlinden felt he was unlucky not to be awarded a penalty during the Shaymen's 1-1 with Eastleigh at The Shay yesterday afternoon.
The winger turned his marker on the edge of the box and was baring down on goal when an Eastleigh defender slid in to make a last-ditch tackle. Despite Town appeals, the referee waved the shouts away.
"It happens quick, I took a good touch into the box and felt some contact and went down," McAlinden told Shaymen TV. "I'd have to watch it back but to me at the time it looked and felt like a penalty. You get some, you don't, so we'll move on."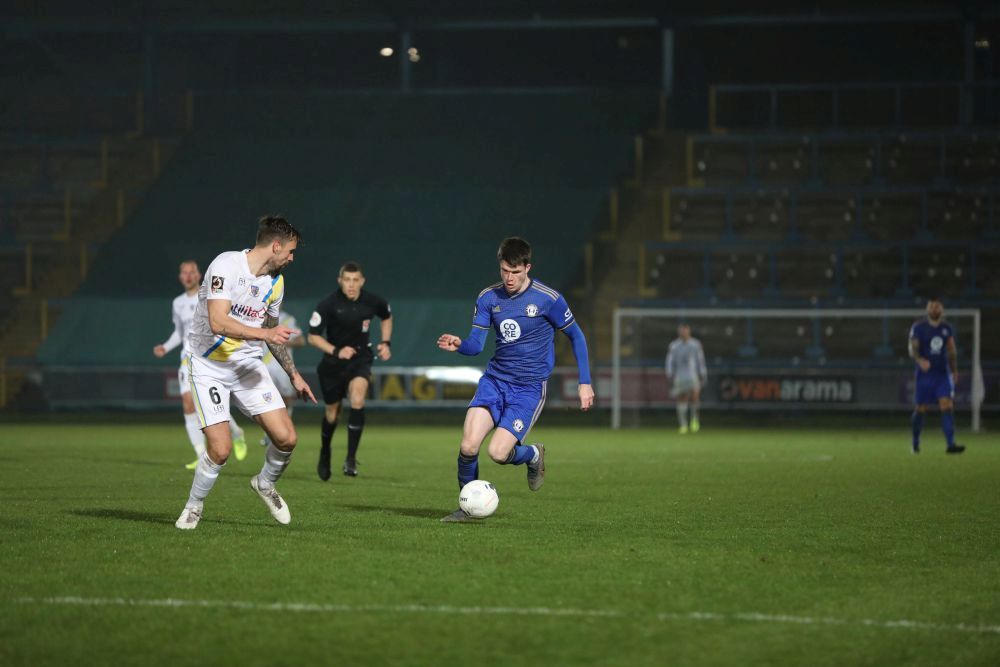 Having controlled large periods of the game McAlinden mentioned how he felt it was a performance that mirrored some strong performances earlier in the season.
"We started the game really well which is something we wanted to address in recent weeks," he said. "Earlier in the season we were scoring early and grabbing the game by the throat and I think we did that today in the first 15 minutes. We looked really bright."
Despite drawing the game after going 1-0 up, the Town wide man was keen to take the positives from the result.
"We conceded midway through the second half and it's tough to then go and get back in front. Overall it's disappointing when you take the lead but we might look back further in the season and it'll be a good point," he said.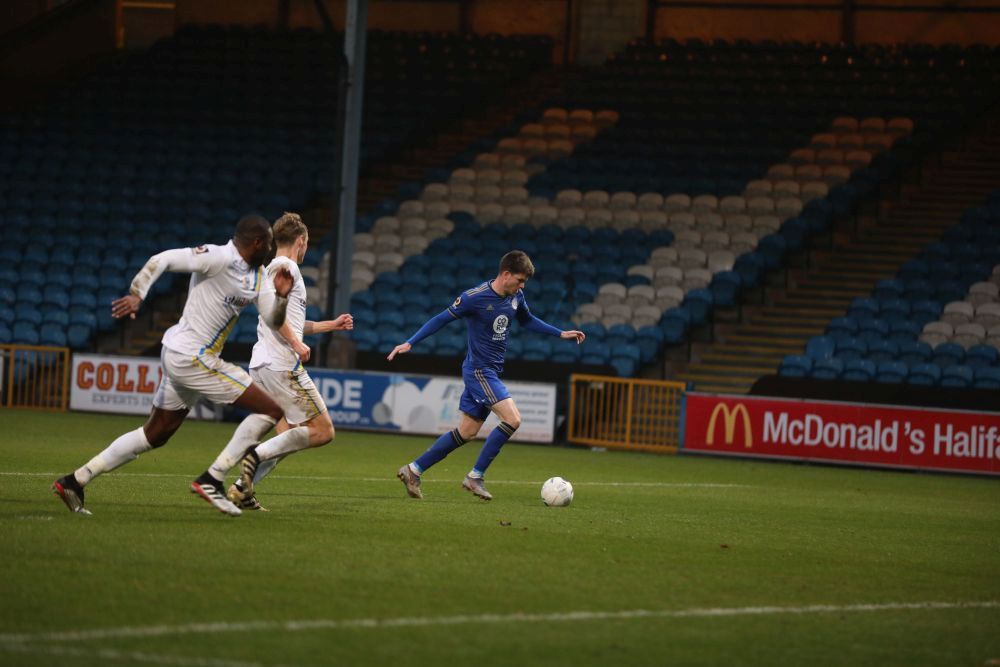 The Shaymen now travel to Harrogate on Tuesday night for the two sides' third meeting of the season.
"We go into every game looking to address what's gone on so we'll go into Harrogate confident on Tuesday and just looking to get another win on the board, really.
"We've played them twice already this season and not got the results we've wanted so we'll be going there and hopefully putting that right."
To listen to Liam McAlinden's full interview head over to Shaymen TV now.
Read more posts by FC Halifax Town