FC Halifax Town defender Michael Duckworth spoke to Shaymen TV after their 2-0 loss at home against Yeovil Town FC.
Duckworth was asked about his thoughts on the loss;
"We didn't start great and after the first five minutes we knew it was going to be a tough game. It's never easy when you concede early, but we just have to learn from it. We are a young group and we have to re-group and go again next Saturday."
The right back was asked about how he felt after their first loss at home;
"I mean we wanted to make this a fortress and don't get me wrong they're still is a long way to go. Credit where credits due they came and did a job on us and they did it well. They executed their game plan well, so we just have to dust ourselves down and go again next Saturday.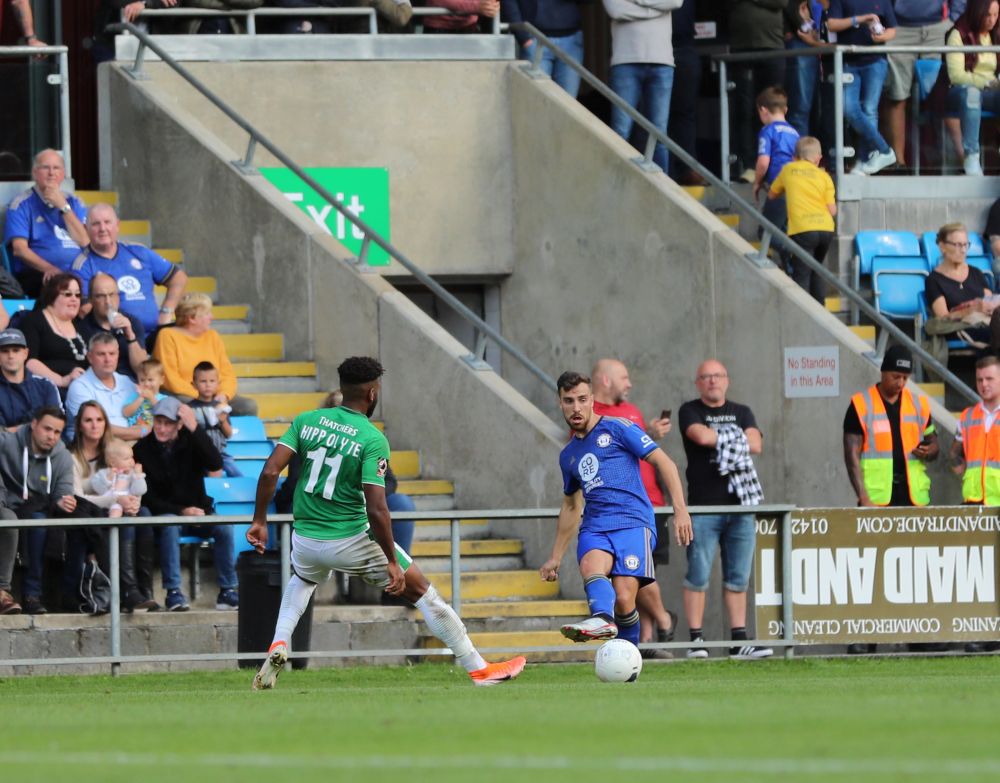 Michael was asked what he will do to recover before next weeks game against Notts County;
"Do the right things, recover well. We are a professional group, so we know what to do. We have good professional people around us who know what their doing. We have got to reflect on the game and get your feet up at the weekend and get going for the game next week.
Duckworth talked about 'bouncing back' when facing Notts County next weekend;
"We need a reaction. Obviously, losses haven't been a thing that we have had this year so, I mean we are a strong group collectively and go their and try and get three points."
Michael talked about the feeling in the dressing room after the game;
"I mean when we have five or six of you who aren't exactly on it its very hard to get a result. Like I said, credit where credit is due, they had a great game plan and executed well. They made it tough for us, we gave the ball away sloppily, but it was a tough game and they deserved it."
Watch the full interview on Shaymen TV right now
Read more posts by FC Halifax Town