Our home fixture against Wrexham has been categorised as an 'ALL TICKET' game. This will be for both HOME & AWAY supporters.
The following announcement outlines the ticket process for this game. We have worked in conjunction with West Yorkshire Police, Calderdale Council & other Third Parties.
Firstly if you are a HOME SEASON TICKET HOLDER then this announcement will not affect you and you will enter the stadium on match day using your season ticket booklet in the normal way. This applies to all Season Ticket categories.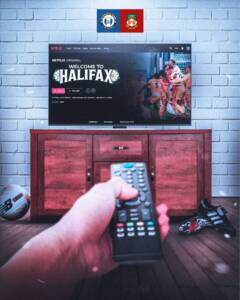 AWAY SUPPORTERS
If you are an AWAY SUPPORTER, the Wrexham ticket office will be sent your allocation of tickets and will manage the ticket process for you. If you do have any questions please contact your ticket office directly. These tickets will go on sale Tuesday 28 February. You have been allocated the West & North Stands and will enter the ground from Hunger Hill.
HOME SUPPORTERS
If you are a HOME SUPPORTER, you can purchase your tickets online from Tuesday 28 February and they will be on sale online until Sunday 26 March. For those fans buying online you'll be able to collect your tickets after the 26 March and we will announce the collection days nearer the time.
You can purchase in person at the following times/dates
Following every home game starting from Tuesday 28th Wealdstone in the Shay Reception up until the 31 March and 11-6pm on the following dates (again from The Shay reception)
06.03.23             Monday
13.03.23            Monday
31.03.23             Friday
03.04.23             Monday
06.04.23             Thursday
If you don't purchase a ticket you will not be granted entry to the game and you will not be able to buy tickets on the day.
Tickets can be purchased from the Club Shop site here for FCHT fans
IMPORTANT INFORMATION FOR HOME FANS
You can only purchase a maximum of six adult tickets per person, in addition you can purchase a maximum of three 12-17 year old tickets and there will be no restrictions on U12 tickets.
Whether you are buying online or in person you will be required to show photo ID along with proof of your address or proof of a recent FCHT Shop online order. If you are buying online then we will verify your ID on collection.
If you are already booked in for hospitality then this announcement does not affect you or your booking.
Please remember no ticket no entry for this game.
Read more posts by FC Halifax Town