FC Halifax Town are delighted to join forces with Huddersfield based pREP UK as an Official Club Partner.
pREP UK is all about healthy, tasty food with a twist. Their aim is to serve healthy balanced meals and make the UK healthy one meal at a time. All food is fresh and cooked to perfection. So many people make an effort to lead a healthy lifestyle but don't find the time to prepare their food, this is why pREP UK was created. They are passionate and proud to use only the finest fresh local produce to support our fellow independents, this was key in building their brand. Order 1, 2, 3 or 4 meals per day and get these delivered to your doorstep. No hassle. Just clean living!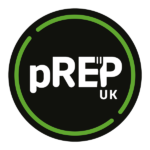 Unlike other meal pREP companies they believe in the freshest quality meals hence having 3 collection days per week where your meals are cooked and sent the same day to keep taste and flavour at its best.
Partner at pREP, Ash Craven commented "We are ecstatic to have this opportunity to be a partner of FC Halifax Town. Nutrition is so important to every athlete and it's a pleasure to be able to provide the lads with not only great tasting meals, but with meals that are nutritious as well".
FC Halifax Town's Commercial Director, John Williams said "I am thrilled that pREP are now an official partner at FC Halifax Town, not only are they supporting the Club but the players as well more so after away games when they eat a nutritious, healthy meal that helps in their recovery. Since pREP began on their journey I've seen how far they've come in such a short space of time constantly working on new recipes to cater for all. Welcome to the Club and looking forward to working with you.
Read more posts by Kelly Gilchrist