Join us Saturday for our last HOME game of the official 21/22 campaign.
As you know we are now guaranteed a HOME play-off tie, who & when we play is still to be decided… to guarantee your entry to this play-off fixture along with Season Ticket Holders, you'll need to attend our fixture against Aldershot this Saturday (7 May – 3pm kick-off).
Those supporters (all age groups) paying through the turnstiles for the Aldershot game will each receive a PLAY-OFF VOUCHER, this voucher will guarantee you entry to our HOME play-off fixture when tickets go on sale – for whichever play-off tie it may be. As you know there are chances of crowd restrictions due to the stadium capacity, our potential opponents amongst other factors. So join us Saturday to ensure you don't miss out!
This is it, we still have everything to play for … your support is vital.
(NB Season Ticket Holders, you won't receive a voucher as you have your ST book)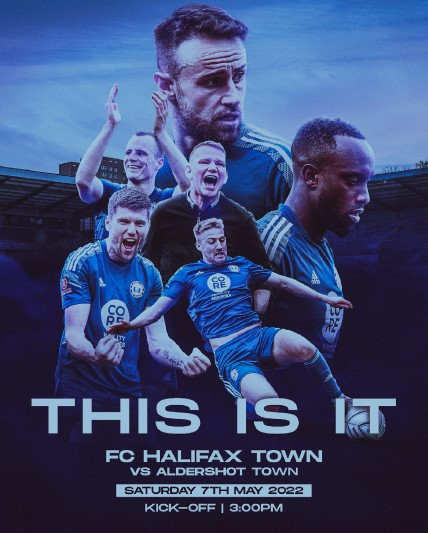 Read more posts by FC Halifax Town