The Skircoat 50/50 Club is a new fundraising initiative from the Halifax Town Supporters' Club to help raise funds for FC Halifax Town.
For supporters looking for a new way of supporting FC Halifax Town Football Club financially we are pleased to launch our 'Skircoat 50/50 Club'. Not only does this help the Club, with 50% of all proceeds going directly to FCHT, but for just £5 a month it gives members the chance to win one of five cash prizes each month.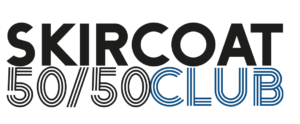 Our aim is to achieve an initial membership of 500 which would provide a monthly first prize for members of an impressive £500 along with a further four lower value cash prizes. Although this target may appear ambitious, it only represents around 30% of our regular attendance figure so we hope with your support the target of 500 members can be achieved.
More details can be found in the The Skircoat 50/50 Membership Document and if you have any questions please email halifaxtownsctreasurer@gmail.com or contact any member of the Supporters' Club Committee.
Thanks for your continued support.
Read more posts by Kelly Gilchrist