FC Halifax Town and the Community arm of the club have been awarded a further grant from the National League Trust.
The grant will provide the financial support to consolidate and drive forward many of our existing projects.  This will include three focus areas:
Using the FC Halifax Town Development Centre training sessions to create opportunities for local children to develop their game, improve fitness levels and frequency of activity.
Develop a teacher training programme to build confidence and ability of teachers in PE delivery, specifically when delivering football based activities.
Increase toddler and family engagement in sport via our new Shaytots project.
With the initial backing of the National League Trust in 2013 we could begin building a new FC Halifax Town Community based programme.  A strong focus of our ethos has and will continue to be to use the name of FC Halifax Town and the power of football to make a positive difference to the Calderdale community.
We, thankfully, have received support from many organisations to develop our programme including community sponsors, RSA but particularly the National League Trust who have, over four years donated £70,000.
The award of the grant marks a positive twelve months for the community programme, working with over 300 players every week stretching from the youngest participant aged 13 months to the youth team players who range from ages 17 to 19.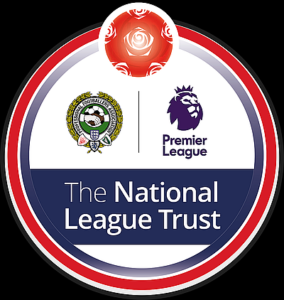 Read more posts by Kelly Gilchrist