Jerome Binnom-Williams was disappointed that FC Halifax Town conceded a goal after defending well during their 1-1 home draw against Eastliegh.
The Shaymen conceded a headed Reda Johnson goal from a corner after taking the lead in the first minute of the match from their own set piece.
"We did well in the first half, we did alright in the second half," the left back told Shaymen TV. "We had most of the ball in the second half but once again we have conceded when we were defending well. It was an alright performance from us, but we want the three points."
Eastleigh equalised thanks to Johnson's header with the Shaymen defending well prior, so it was upsetting to concede from a set piece, commented the 24-year-old.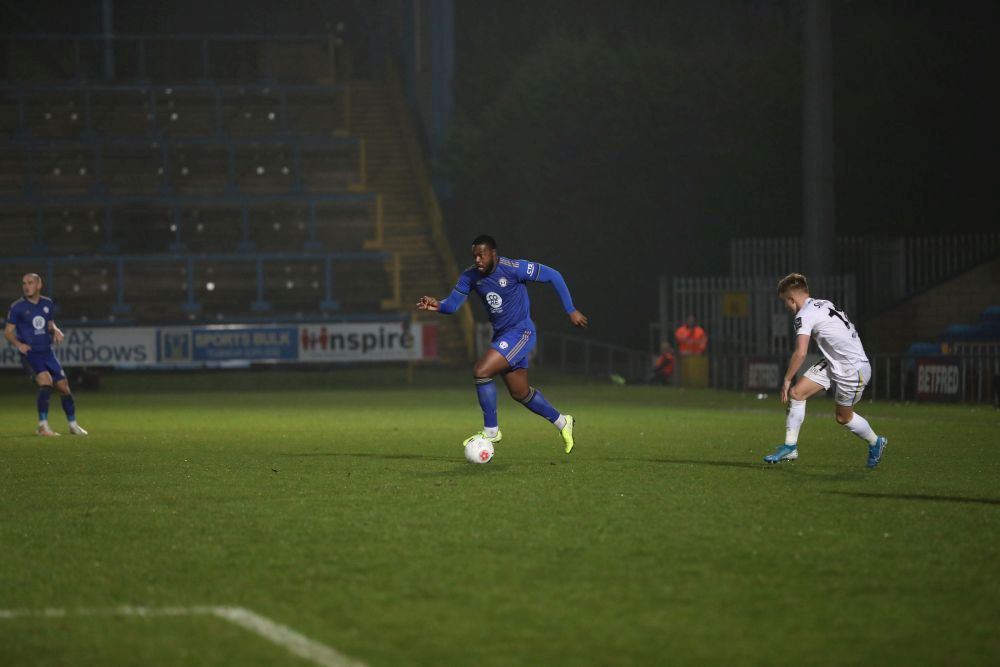 "You don't want to concede at all but sometimes you will. I thought we were defending well and getting forward at times well, and then when you concede like that its heart-breaking and devastating. It's a big blow for us but we keep going and keep our heads up," he said.
The Shaymen had strong appeals for a penalty turned away by referee Martin Woods in the second half after Liam McAlinden appeared to be brought down in the box. Binnom-Williams felt aggrieved the decision wasn't given but says the side can't rely on officials' calls.
"From my angle it looked like a penalty, but I haven't spoken to Liam about it. From what I saw it looked a penalty but the referee didn't give it so you can't dwell on it; you just have to keep going and create more chances. Some days it will go your way some days it won't."
Attentions quickly turn to Tuesday's trip to local rivals Harrogate, and the former Crystal Palace full back says they side are confident and raring to go.
"We deserve a win against them, so we want to keep pushing and keep working hard. We are just thinking about being mentally prepared and physically go out there and get the three points."
Tuesday's game will be played on Harrogate's 3G surface, but Binnom-Williams is certain previous experiences on similar pitches will help.
"We have played against Bromley, we played against Sutton on the 3G; so we just have to take it on the chin. It's football, some teams in this league have 3G. Some have grass, so we have to keep playing and try work for the three points on Tuesday."
You can watch the full interview now on ShaymenTV.
Read more posts by FC Halifax Town