FC Halifax Town defender Scott Garner believes the impetus is with the home side as they prepare to take on Tranmere Rovers in the FA Cup fourth qualifying round.
Billy Heath's men host the Birkenhead outfit at the MBi Shay Stadium this Saturday, with the visitors enduring a slow start to their campaign.
Despite this, Garner believes Tranmere can still provide a stern challenge, one he and his team mates can overcome.
'Obviously it will be a difficult FA Cup game,' the 28-year-old stated.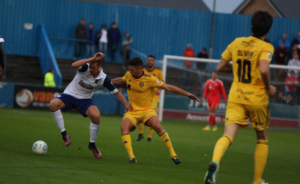 'I think being at home, it is down to us to go and take it to them.
'We have proved to ourselves and everyone that we can stand up to anyone in this league now and a few teams are thinking about us more than they first expected of us.
'They know we are a threat, we're cynical, we can play football at the same time, we've got a mixture of players really even though we have a couple suspended.
'They will be coming knowing they have a tough test against a team who never gives in.'
Those missing this fixture will be club top scorers Tom Denton, who was given a straight red card at Boreham Wood last weekend, and Matt Kosylo, who received his fifth yellow card of the season in the same game.
'Obviously it's going to be a big miss," Garner explained.
'With Dents, it will be when we are defending as well at the other end, he comes back and does well defending set pieces.
'The amount of chaos he causes for centre backs, he's a vocal point.
'Kosy has been magic, every time he gets the ball he looks like he's going to make something happen,' he continued.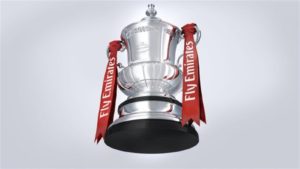 'Now it's time for someone else to step up to the plate and get their chance to show what they can do.
'It happens in football, people are going to miss games and it's down to others to come in and do well, which I am sure they will do.
The centre back is finally back in contention for a spot in the line-up after completing his own three match ban, following his red card at home to Bromley.
He spoke of his own irritation having to watch on from the side-lines.
'I'm just glad [the suspension] is over with now because it felt like it was taking a long time, even with a midweek game in between.
'It's frustrating really but all you can do really is support the lads and hope that they can get a good result.
'You get to every game, you warm up and get involved like you would normally but obviously you can't cross the white line and effect the game yourself so you hope the games goes well.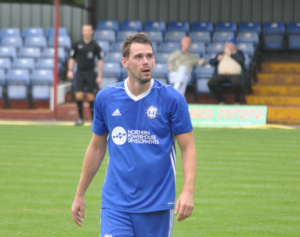 Garner also gave glowing praise to his partners at the back, who had to chop and change while the team dealt with his absence.
'[Nathan] Hotte has slipped in there effortlessly, as he did last season,' he explained.
'He did well when me and him played together a lot last year, and he did brilliantly again this year next to [Matt] Brown so he's done really well I think.
'Obviously, Josh Wilde has been his usual brilliant, every week he's Mr Reliable, he's been playing at right back and he's been doing that really well.
'Scott Mac's come in, Cliff's come in. Everyone's played well and done their part to a tee.
'It's a good thing to get it out of the way and I can crack on with the season now.
'Hopefully we can hit the ground running again now with a win an FA Cup against Tranmere Rovers.'

Read more posts by FC Halifax Town