FC Halifax Town manager Billy Heath believes that the schedule had a part to play with the result against Macclesfield Town as The Shaymen sunk to a 4-1 loss at the MBi Shay Stadium.
"Definitely a game too far. If you are playing the best team in the league, then you want all of your players available and not a quick turnaround of games." Billy Heath said.
Despite how difficult Heath and the players knew the game was going to be, the manager still had nothing but praise for his players.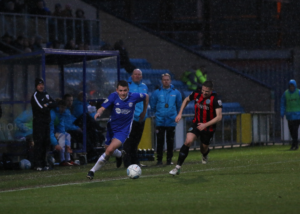 "It was always going to be difficult. The players again were magnificent, but it was a game too far." Heath told ShaymenTV.
"We are putting square pegs in round holes too often, we lost Michael Duckworth literally seconds after the warm up." He added.
The goal which sent the away side in leading on the stroke of half time could be an important factor of how the rest of the game panned out, Heath has suspicions of offside for the goal for Hancox.
"It is disappointing when you concede. I want to see it again, it looked two yards offside, I might be wrong, and I will hold my hands up if I am, but I don't think he was on." Heath said.
Squad rotation is not something that Billy Heath has been able to do too much this season, but Denton after a run of games, Heath said that the camp knew that he would not see out the ninety minutes and is not surprised that he had to bring the striker off.
"We always knew that Dent's would last to half time max, we knew he would not see the game out, he has a little bit of a tweak at the top of his hamstring."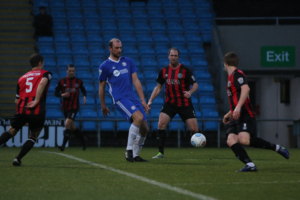 Referee decisions have been at the forefront of everybody's minds this season and, Heath was startled as to how the penalty was given to Macclesfield.
"It was for an apparent pulled shirt, but if we are playing like that there will be five or six penalties given each game. The decisions here are bizarre." He said.
Billy Heath gave the fans a team update following the defeat and believes that there could be up to four players able to make a return to the squad in the upcoming match against Maidenhead United on Saturday.
"Kossy has a chance, Danny Clarke will be back after his suspension and then Macca and Browny have a chance. We could have players coming back."
Heath on Maidenhead United: It is what this league is about, it is a big game they are all big games. I cannot criticise the players today. They kept working as hard as they could."
Watch the full interview on ShaymenTV along with interviews with Scott Garner, George Waring and highlights right now!
Read more posts by FC Halifax Town