Following FC Halifax Town's 2-1 defeat to Leyton Orient, manager Billy Heath shared his thoughts on the match.
Heath stated: "I was pleased enough with the first half, I thought we definitely had as many chances as them. There were big key moments at times.
"I'm disappointed that we conceded two goals and in the second half, we had a 15-minute spell where we really put them under pressure. I just thought in the last 20-minutes we made it easy for them to see the game out.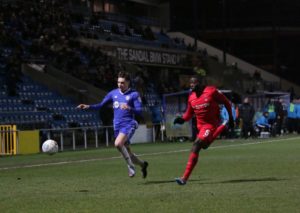 "The goals conceded are disappointing, but I thought we played some good football and played well in the first half."
When asked about the importance of the tie, Heath said:
"If we'd have got the three points tonight, we'd have been looking up and pulling away again and obviously would have put a gap between them.
"Every point is important whatever time of the season; every game is important."
In comparison to Saturday's match against Bromley, Heath had to say:
"I wasn't best pleased with Saturday because I thought in the second half we didn't work hard enough, but tonight we can't fault the effort and we can't fault the desire.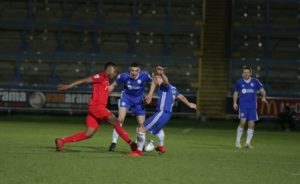 "Just at times, we've been short of quality."
Speaking about Leyton Orient, Heath underlined what he felt about the side:
"I think they're a very good side and I think they've got some very good players.
"At times, their attacking force is very, very good and it's very sharp and slick."
Heath talked about returning loan signing Shaun Tuton and mentioned the possibility of some incoming players:
"I think Toots (Tuton) will get better the more games he plays.
"He's not played a lot since he's been away from the club. There's nothing like playing games and getting your match sharpness up.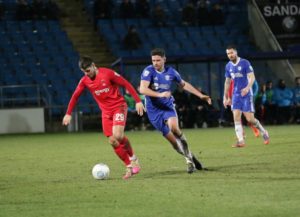 "We need at least two or three players, we've got to get two or three players into the building. That's got to happen.
"The targets are there, we've got to make them happen and get them over the line.
"The squad has decreased from when we started the season and we need to get three players into the building to add to competition and give the players a lift that are in the changing room.
Discussing the game against Dagenham & Redbridge on Saturday 3rd February, Heath said:
"Hopefully I'll have a couple more players to choose from.
"It's just having that belief and having that bravery on the football when we are chasing the game.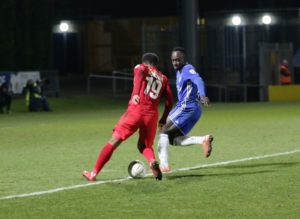 "Every game is tough, it's been like that from day one. Every single game is going to be tough and for us to get anything out of any game we're going to have to be at our maximum every week.
"We lift the players up, we stick together, they pull their sleeves up and that's what they can do.
"It's difficult, because when you're not winning games the confidence is not where it should be. Like I've said to them, they've got to be brave and keep playing. They've got to keep going and win a football match."
Watch the full interview with Town boss Billy Heath on Shaymen TV right now as well as interviews with Matt Brown and Scott Garner.
Read more posts by FC Halifax Town