Earlier today at the club's coffee morning with Billy Heath, the Promotion Final winning manager declared that he had hoped for more business at this stage in pre-season.
The former North Ferriby boss said: "It's been steady, I would have hoped we would have had another couple more in at this moment in time but we've got to be patient."
Heath has brought a total of three new faces to The MBi Shay Stadium including experienced 30-year-old defender Martin Riley who signed for The Shaymen on a one year deal after being released by Vanarama National League side Wrexham.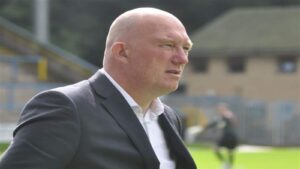 Speaking about his towering defender, Heath said: "Martin has been a good pro for a number of years at some good football clubs and when he came up I think it raised a few eyebrows and we are pleased that we have got him on board as he's massively experienced.
"He had a great season last season and was fantastic for Wrexham, so we've brought a fantastic footballer into the club who knows exactly what the league is about. That was one of our key signings that we were looking at and I'm just pleased that we have got him."
Another signing which Heath is delighted to bring to the club is goalkeeper Sam Johnson, who has joined on a permanent deal following two successful loan spells from Port Vale.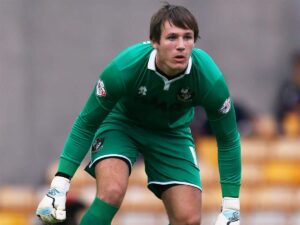 Heath expressed how Johnson had done the job when called upon saying: "Sam is a great keeper, we brought him in at Christmas time and he did exactly what we needed him to do at the time.
"He's a fantastic keeper and he is what you need in the modern game"
The Manager continued saying: "Steven Drench was great he did really well and he was highly regarded at this level but Sam came in and he did everything we asked for him, plus more.
"People didn't realise he damaged his shoulder in the play-off final warm up but he got through it as he just goes about his business so calmly and has a positive effect on the back four because he is so calm."
The Shaymen's newest addition is National League North champion, Bohan Dixon who Heath announced he had previously tried to sign. The former Lincoln City man joined Halifax from AFC Fylde is known for his large presence on the pitch and his ability to play both out wide as well as in a central role.
Heath finished discussing his new signings by saying: "I tried to sign Bohan a couple of times, he's big, strong and powerful.
"He's got big feet and better feet than people probably give him credit for because he is such a big lad.
"He is very mobile and I am looking forward to seeing him play and he is also a player who pops up with important goals.
"He can play a number of positions, he can play out wide and he can play in the centre which is unorthodox. He can play on the right and he can play on the left which brings flexibility to the squad.
"He won the league last season and he brings a lot of physicality to the team."
The manager expressed his enjoyment from this morning's club event finishing with: "It has been great and we need the support next season massively, the supporters we have met this morning and this season have been fantastic and you can tell how passionate they are.
"A lot of them have asked me to send my regards to the players as well as myself and Mark Carroll for the achievement."
Read more posts by FC Halifax Town