Our Academy and Community Group have had a busy season. 
Working under the umbrella of FC Halifax Town our Academy and Community Group are becoming an exciting arm of the Football Club.
The group aims to combine the local passion for football and FC Halifax Town to make a positive difference to the community of Calderdale.
Programmes organised by the Community Group include weekly visits to local primary schools and the popular matchday experience, all to encourage young people to get involved with football.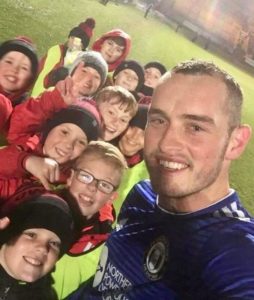 The Stats
40 local primary schools were involved in the 'Adam Heslop Cup' and half-time competitions.
350 young footballers took advantage of the matchday experience which included a training session, a Q&A with a 1st team player and ball boy/girl duties.
Every week, 80 aspiring footballers ranging between the ages of 6-16, took part in the community-based and advanced training sessions.
Head of Youth, Junior, and Community football development, Steve Nichol commented:
"We've worked hard to develop these schemes over the last couple of years.
"We have an excellent team and are grateful for the support, we must thank our sponsors RSA and of course the National League Trust."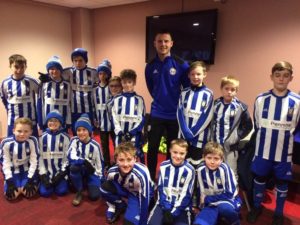 Shaytots is another programme which aims to encourage the participation of toddlers and parents which is currently being developed further.
Looking ahead to the future, Nichol said:
"We have a lot of plans that we would like to develop in the future, and welcome additional support and sponsors.
"It is one of our ambitions over the coming seasons to become a charitable programme, where we could really help the aspirations of the young people of Calderdale."
If you are interested in getting involved with our FCHT Acadamy & Community Group , please email community@fchalifaxtown.com or call 01422 341222.
Read more posts by FC Halifax Town